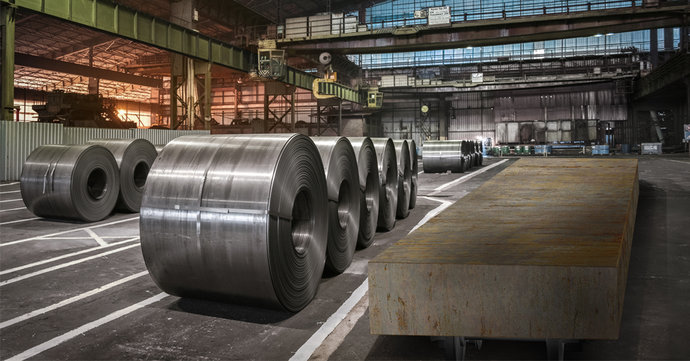 Transfer Car Modernization
High-quality, cost-effective solutions that can be easily retrofit to any existing transfer car equipment with minimal downtime and an emphasis on safety
When it is time to modernize your legacy transfer car equipment, you can typically anticipate costly replacements and long periods of downtime that will negatively affect your bottom line. Our engineers felt this was unacceptable and developed the "new normal" in transfer car modernization solutions with an impressive suite of products.
Below you will find high-quality, cost-effective solutions that can be easily retrofit to any existing equipment with minimal downtime and an emphasis on safety.
Nexus BB + Optical Positioning: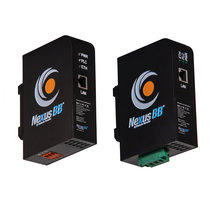 The one-of-a-kind, patented Nexus BB is the only industrial data over power solution on the market. Nexus BB turns your conductor into the most secure and reliable Ethernet connection and is easily retrofit to existing systems, including; festoon, cable chain, slip ring, conductor rail, and cable reels. So, when Wi-Fi falls short, Nexus BBs secure hardwired connection prevails as the only solution for industrial network communication.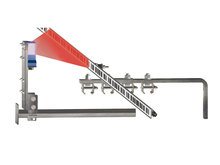 Pairing Nexus BB with Optical Positioning will offer a complete solution for positioning needs along a fixed rail. Using an optical camera to read code tape, Optical Positioning allows automated machinery to determine the exact position of moving machines or elements, allowing for safe vehicle spacing, material storage location, and position feedback. Our Optical Positioning systems are easy to quote, quickly retrofitted into existing applications, are compatible with PROFINET, EtherNET/IP, and PROFISafe, and are easy to install.
Jay Radio + RadioSafe Global Safety Stop: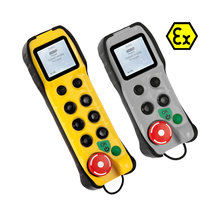 The final step in our modernization solutions is with the addition of Jay Radio + RadioSafe Global Safety Stop. Jay Radio is our cost-effective, SIL 3 safety-rated bidirectional radio solution engineered to provide higher productivity through precise maneuvering. When you pair Jay with our RadioSafe Global Safety Stop, all machines can be halted with the push of a button, adding an additional safety layer in machine-to-machine communication.
Are you looking for a complete modernization overhaul?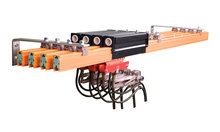 Replace your existing system with our reliable, high-capacity Hevi-Bar II Conductor Bar system. Hevi-Bar II is low maintenance, easy to configure, installs fast, and has versatile mounting options. Hevi-Bar II is genuinely our "install it once and forget about it" conductor bar system.
Relevant Products