Custom Slip Ring Assemblies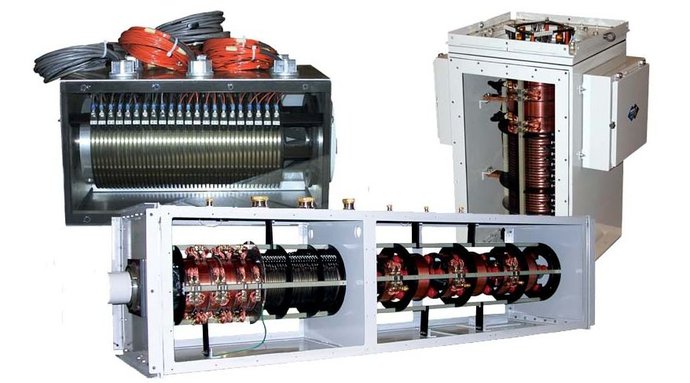 In the past 60 years Conductix-Wampfler has designed and built thousands of standard and custom slip ring assemblies for every imaginable purpose. We can apply our experience and engineering know-how to design and build a rugged slip ring assembly for your most demanding industrial applications. Let us take your custom slip ring from concept to finished product!

Conductix-Wampfler is ISO 9001:2008 Certified for both design and manufacturing.

To request a slip ring quotation from Conductix-Wampfler, you can:
Engineering

We design our custom slip ring assemblies using the latest solid modeling software. Our engineering department is staffed with people that have years of experience in all facets of slip ring design.

Manufacturing

Do you need only a few special assemblies? Or even only one? We have a full complement of flexible machining centers and CNC lathes and mills to build your "one-off" custom ring. We control the machines with FeatureCAM CAD/CAM software allowing us to quickly progress from concept to manufacture. We do our own in-house metal fabrication, welding, and part finishing to control quality and lead time. Our experienced assembliers work in flexible cells assure that you will receive your customized slip ring quicker than you thought possible.

In addition to custom slip ring assemblies, we can integrate various other devices, such as:
Fiber optic swivels

Encoders, resolvers, potentiometers, and other positioning devices

Air and hydraulic swivels

Limit switches and counters
When you need to enclose your customized slip ring, Conductix-Wampfler has a large selection of potential solutions. We have designed and built numerous special enclosures, and can build one to fit your unique requirements.

Contact Conductix-Wampfler to discuss your slip ring requirements;  ask for Slip Ring Sales.