Transit Conductor Rail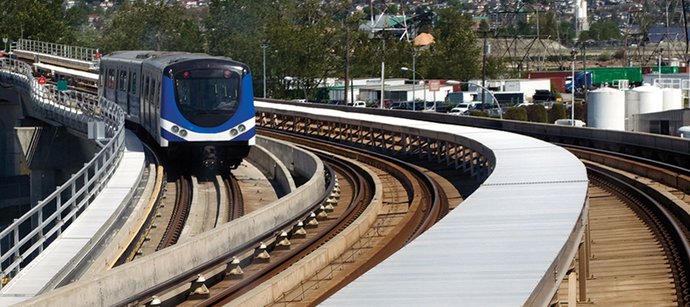 For over six decades, Conductix-Wampfler has built a well-earned reputation as world-class designer and builder of Transit Conductor Rail Systems and other energy and data transmission products.  We are your partner of choice when you need a robust power rail system for your automated people mover (APM), monorail, scenic ride, or light rail transit (LRT) systems.  We can handle 3-phase AC as well as 3rd and 4th rail DC requirements.  If your application requires a custom rail profile, we can design and manufacture it.  Be sure to review our PRIAS power rail analysis service ideal for identifying problems that might compromise your electric power rails.  Need a Stinger System for your maintenance facility?  We provide several different configurations.
Our goal is to create cost effective and energy efficient products, and to provide dedicated engineering expertise and Technical Services that meet or exceed your expectations.  We consistently strive to meet your project needs under a variety of operating conditions.
We set the standard for long-term reliability and system performance. Every component is tested to the exacting requirements of the application. We have an in-house, fully staffed R&D/testing facility and extensive field experience.
Conductix-Wampfler has the engineering know-how and practical experience to be a partner in your success.
You can choose from a wide variety of proven aluminum stainless conductor rail profiles.
We offer engineering expertise, technical support, custom design and manufacturing, and competitive system pricing. 
if your application requires a custom rail profile, we can design and manufacture it.