Power Rail Intelligent Analysis System (PRIAS)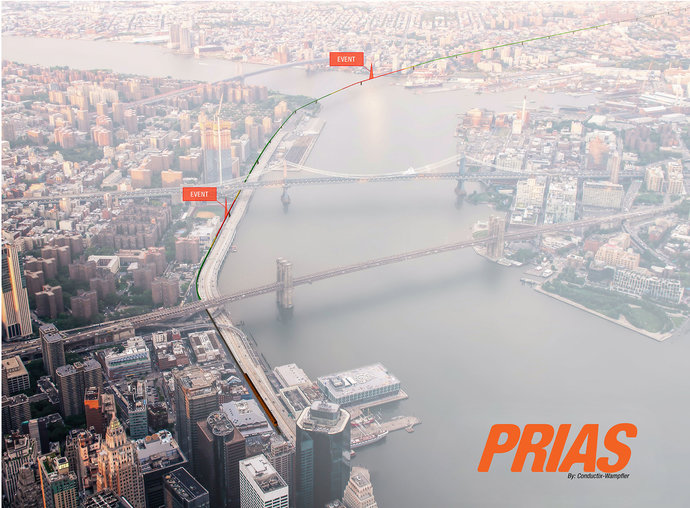 PRIAS is a comprehensive technology that evaluates the health of your power rail system. PRIAS, together with our engineers, can find and diagnose power rail problems before they adversely impact your operation. PRIAS Onboard and PRIAS Service are our two available options for all your maintenance discovery or predictive maintenance needs.
When we introduced PRIAS Service over 15 years ago, we developed technology that could accurately and efficiently look at the health of your power rail. However, this service provides a single summary of the rail condition at a definitive point in time and doesn't provide ongoing monitoring of the system. PRIAS Onboard is the next generation of power rail monitoring with a system integrated into your transit lines for continuous monitoring of your power rail system.
With PRIAS Onboard, you can identify where and when an issue happened, allowing you to pinpoint and prioritize the areas that need power rail maintenance.
Accurately Plan Maintenance
Provide real-time information on power rail conditions, allowing you to forecast and plan maintenance
Reduce Track Downtime
Decrease downtime while increasing system reliability and maintenance safety
Gain Daily Rail Health Information
Consistently monitor the power rail, identifying trouble spot locations in real-time
Video of Events
View video clips of events to see exactly what is happening
24/7 Cloud-Based Intelligence
Personal Web-Based portal accessible anywhere at anytime
*Ask about PRIAS Service if you do not require an ongoing predictive maintenance solution.
Are you spending time and resources on reactionary maintenance planning? Would it be helpful to know when and where to perform maintenance? Do you want alerts and reports about issues in your power rail system?
Contact Kevin Garben at Kevin.Garben@conductix.com to discuss your predictive maintenance needs.